Osprey Marina
Osprey Marina to Myrtle Beach Yacht Club, 6/27/18
We rented a car in Annapolis and drove down just south of Myrtle Beach to the wonderful Osprey Marina to pick up the boat, get provisions, sort things out, check out and get on our way. Rain was a good excuse to include rest for the first two days.  
"Blending Rain"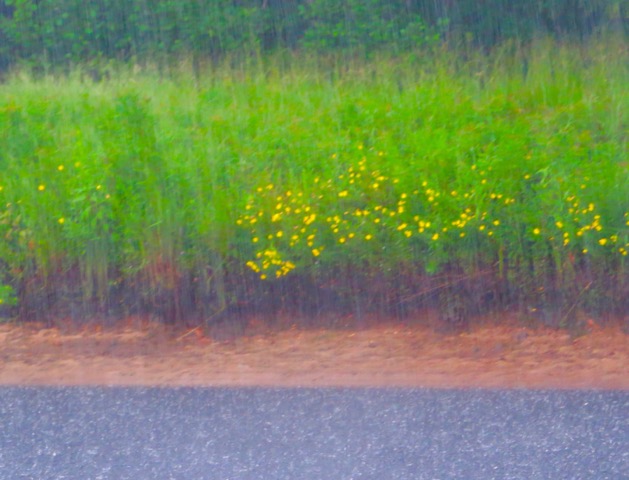 Pouring rain. Not the time to start a trip. Delayed a day.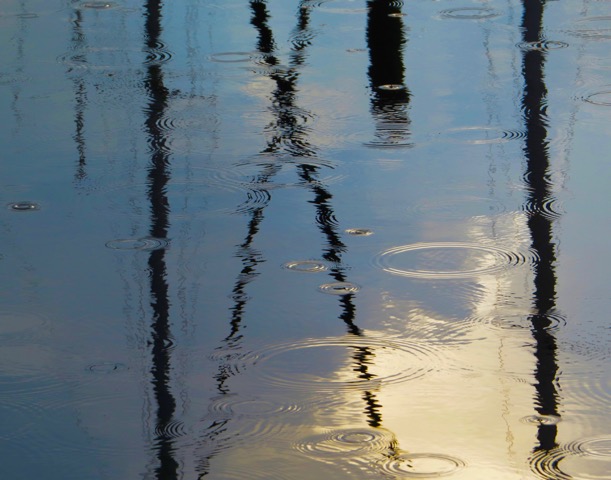 "Morning Rain Rings"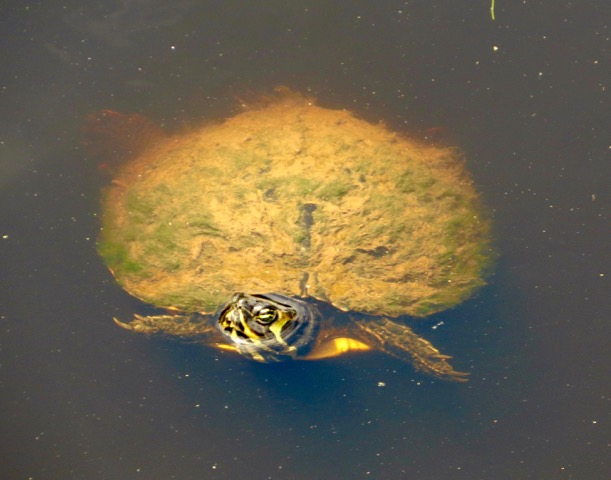 "Mossy Myrtle" (the turtle from Myrtle Beach)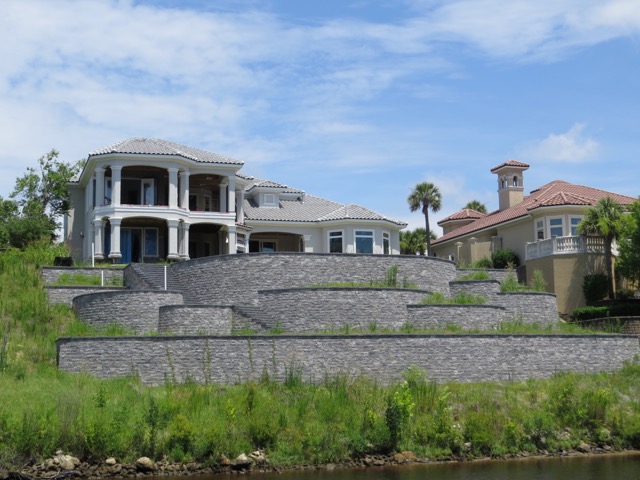 They bought waterfront but seemed afraid of it. Yet, less than two months later, their prudence was justified when  Hurricane Florence flooded the whole area unmercifully.
Many huge mansions were being built on the ICW which need to deal with resulting erosion. I think Mama Nature is annoyed.
Weekly weed whack with lots of steep ground to cover by hand. I don't know which lawn he was doing, but he seemed far from the edge.
This is what the ICW used to look like all along the coast.  We met the folks on the catamaran earlier. After seeing the same boat as you pass and they pass, you feel a sense of camaraderie just in the smiles and waves and the few words over the radio, which can lead to lasting friendships.
"Buoys Aground, Floating Water Sculptures"
Quite bright, unique, beautifully deep magenta against green vegetation — I could take a picture of a pink or purple house every day.
Today, after a short 3.5 hours, we are north of Myrtle Beach. We docked easily with experienced help at Myrtle Beach Yacht Club then went ashore to browse some boutiques and eat at the restaurant there. We overlooked the pool with some girls in a small rubber float. They had their secrets and hideaway.
A new "Sun Block"?
It was a quiet dock for the night.